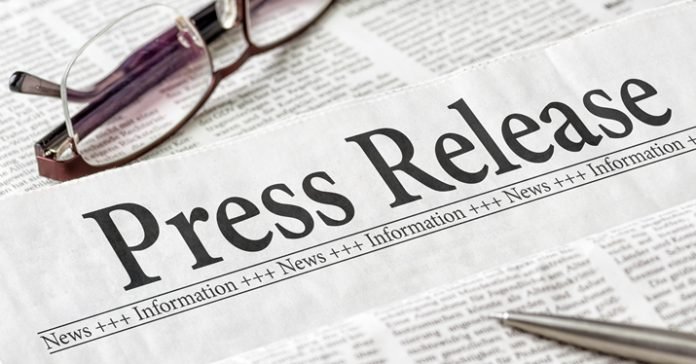 Press Release
For Immediate Release 
Regional healthcare industry is set for a major boost with return of Medic West Africa show
Latest equipment and technology to be showcase to thousands of professionals
Lagos, Nigeria, 14 August 2017: More than 300 leading healthcare companies will be joined by thousands of industry experts and professionals at Medic West Africa 2017 from 11-13 October – the largest and most prestigious event in the region. The event, organised by Informa Life Sciences Exhibitions and taking place at the Landmark Centre, Lagos, Nigeria, will showcase thousands of the latest healthcare, laboratory and IVD technology, products and services and will provide some exceptional networking opportunities for dealers and distributers, buyers, laboratory experts and clinicians.
Nigeria is Africa's biggest economy with a GDP of $565.8 billion and also has its largest population of 182 million people, which is expected to double in 20 years. The country has many health challenges and to address these, the government is focusing on achieving universal health coverage and putting in place the necessary health structures. This will hopefully lead to creating and maintaining 260,000 jobs and greater pharmaceutical industry involvement. The costs for Primary Health Care of NGN 130 billion annually is expected to incentivise the private sector. Platforms such as Medic West Africa present a huge opportunity for global industry leaders, including manufacturers, dealers and distributors, to make inroads into the West African market.
Ryan Sanderson, Exhibition Director, Medic West Africa, said: "For industry suppliers there is a unique opportunity to showcase their latest products and equipment to thousands of potential buyers and increase market share. In fact, there are exhibitors from 32+ countries and will include such leading names as GE Healthcare, Erba Diagnostics, Swiss Biostast, Siemens, DCL Laboratory and Mindray. For industry professionals this is a chance to mingle and network with fellow specialists and healthcare end-users."
There is solid backing for the event from many trade associations and government agencies such as the Nigerian Ministry of Health (MoH), the Healthcare Federation of Nigeria and the Quality in Healthcare in Nigeria (SQHN).
Dr Jide Idris, Honourable Commissioner of Health, Lagos State, Nigeria said about the event: "Medic West Africa is a platform that contributes to the development of healthcare professionals by exposing them to new equipment, technology and knowledge enrichment."
Held alongside the exhibition will be three compelling leadership, business and educational conferences and free-to-attend masterclasses with CPD accreditation promoting stakeholder dialogue in areas of leadership and management affecting West African healthcare providers in both the public and private sector. The Leaders in Healthcare Conference in association with the Nigerian MoH will be up first on Wednesday 11 October. This will be followed by the Healthcare Finance Workshop in association with the Healthcare Federation of Nigeria on Thursday 12 October and the Quality in Healthcare Conference in association with the Society for Quality in Healthcare in Nigeria (SQHN) on Friday 13 October.
According to Sanderson: "The congress is committed to keeping healthcare stakeholders updated on worldwide healthcare management thinking and experience while creating a forum for regional networking. It also highlights clinical specialties which give clinicians an opportunity to benchmark their skills and hear from some of the region's leading clinicians."
Medic West Africa is free to attend for healthcare and trade professionals. For more information, please visit www.medicwestafrica.com
Note to Editors
For more information about Informa Life Sciences Exhibitions, please visit www.informalifesciences.com
Media enquiries contact:
Nafiu Cengiz
Marketing Manager
Tel: +971 4 407 2686
Email: nafiu.cengiz@informa.com