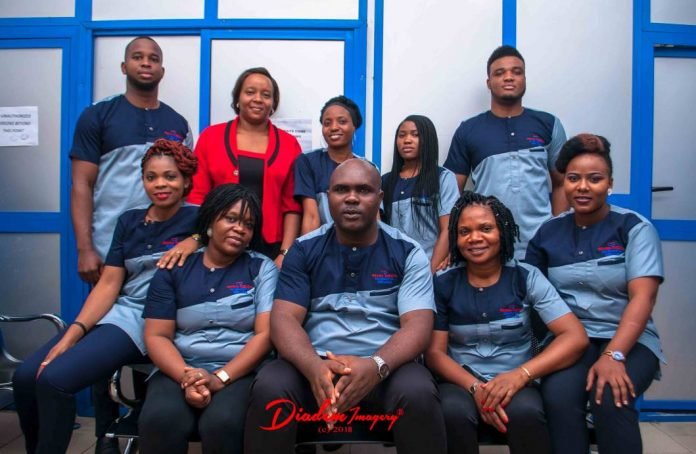 A leading private healthcare diagnostic company in Lagos Nigeria; Rovina Medical Diagnostic Services uses first-class technology in delivering its radiology and laboratory services celebrated 7 years of existence recently. Rovina Medical provides its services to an integrated network of facilities such as tertiary hospitals, specialists centers, primary care providers and private healthcare facilities.
On the 2nd to 7th July 2018 Rovina Medical celebrated its 7th anniversary, a historic event to mark the company's achievements made within the few years of operation. This was a one week long celebration which included events such as; health awareness campaign, free medical check up and promotional services. The aim of these events was to make members of the community more knowledgeable to achieve better quality of life by making diagnostic services readily available and affordable to them.
The celebration rounded up with the anniversary dinner where the Medical Director Robert Akhigbe welcomed all guests, friends and employees. He thanked them all for their support all through the years. He further acknowledged the teamwork , hardwork and unity of purpose exhibited over the years by members of staff and encouraged them to continue in that light. He assured everyone that Rovina Medical will continue to put in their best to improve healthcare to humanity through the provision of qualitative diagnostic services. Deserving staff were also rewarded during the ceremony and he concluded by thanking God almighty for sustaining the company till date.