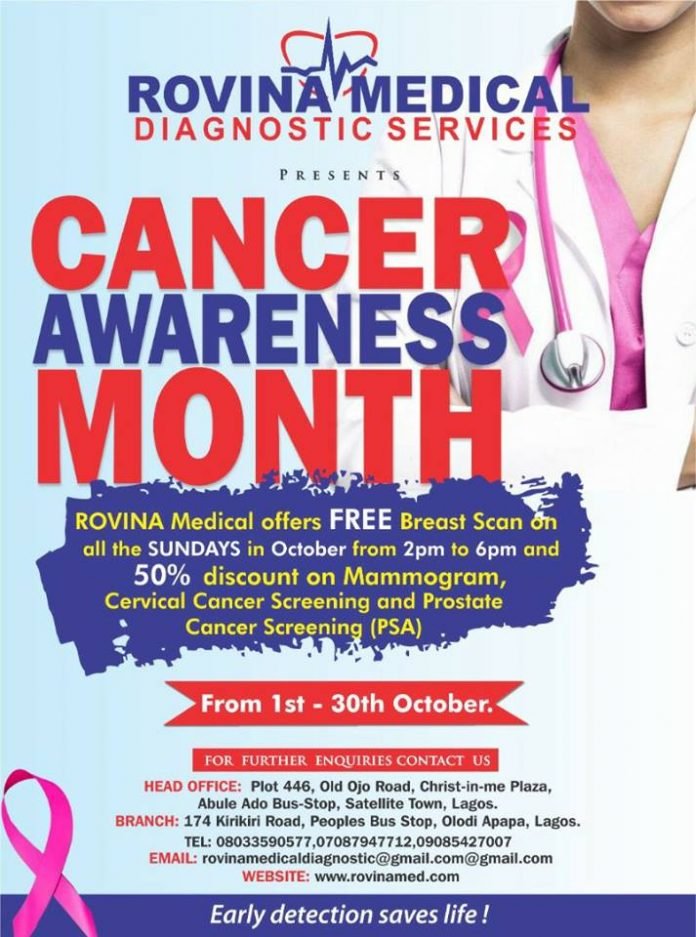 Breast cancer is a kind is cancer that develops from breast tissue. It is dangerous and can spread to other parts of the body
Early Diagnosis is key to best prognosis. Don't miss this opportunity.
Target population:
All females of Childbearing age (16yrs – 45years) irrespective of family history of cancer or not will be screened for breasts abnormalities using high resolution ultrasonography by very experienced practitioners for free.
All Menopausal females (40yrs and above) and all females with family history of breast cancer will be routinely screened using mammography at a highly discounted rate of 50%.
All men 40yrs and above will be screened for prostate Cancer semi-quantitatively using PSA test at 50% discount rate.
All females (21yrs – 65yrs) for Cervical Cancer screening with Cytology (Pap smear) at a highly discounted rate of 50%.
Do not allow this opportunity to pass you by. Together we can win the war against cancer. You must play your role by early detection.